COACHING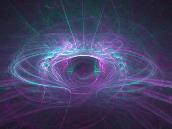 When you decide to change and live the life you truly love, Fulfilling Souls will provide a well designed structure that will support you in maximizing your potential. Your coach serves as a committed listener and your support who consistently works with you to reach your desired goals.
During the intitial consultation the assessment will be done on what technique or techniques to be used.
In weekly sessions with the coach, you review the progress made on your projects and together design strategies to overcome challenges. Fulfilling Souls has a specific custom made curriculum to adhere to any types of desires. There are also certain books and CD's, etc… that are referred to clients, which will dramatically increase productivity, and the ability to create miracles.
Some of the features in the Fulfilling Souls Coaching Packages are:
one on one coaching sessions
contacts and resources
power check ins
A full curriculum with secrets of success in Money/Relationships/Health/and Dream Projects
role playing
guided visualizations
block releases(ie. negative emotions)
outside of hours support as needed.